Hey,
My friend Sam recently tweeted about the Overview Effect. Essentially it's a mental shift that happens when astronauts see the earth from space where they realize we're all floating on a rock in space. Suddenly big important life things don't feel so important.
This reminded me of what I do when I'm drowning in problems or feeling overwhelmed. I watch space movies.
Why? Because after watching one of these a few years back (during a stressful time) I left the theatre feeling relaxed. It was because right then it hit me – nothing really matters.
We're a speck on a giant rock hurtling through space and in 200 years everyone we know will be dead and gone.
See don't you feel better now? 😅
This life advice isn't for everyone. My wife is always less-than-thrilled when I bring this idea up as a good thing. But realizing that our actions don't matter much in the grand scheme of things lifts a weight off my shoulders.
Everything seems more important while we're in it. Later, we realize it's not. So if you're struggling, adjust your time frame. A year from now, will it be important? Ten years from now? Zoom out as far as you need to make it unimportant. Now you're free of it.
Welcome to my go-to stress management plan! If you want some space movie recommendations, here's some movies to checkout.​
Recommendations
​🧠 Podcasts that'll make you smarter
​My top pick podcasts for getting smarter with money, relationships and your health.
​
​👀 Bingeworthy Podcasts
​These are my guilty pleasure podcasts. From chilling tales of survival and red flag relationships to solving cold cases, these podcasts will keep you on the edge of your seat.
Speaking of podcasts, I was a guest on Let's Get Practical podcast with Monica Lim. We covered learning strategies, problem-solving, systems and building meaningful connections.
​
👉🏻 You can listen here.
🧹 My Personal OS: The 20-Minute Rule
Our brains are operating systems that we need to setup to run best for us. This means writing programs so you can run them the way you want, just like you would for a computer.
​
​I wrote this program to beat procrastination and I use it at least 3 times a day because it works so well for my brain:
​
This is the timer I use (but your phone also works just fine).
I have a ton of these personal "programs" I use to shortcut my brain into working how I want. Between automations and hacks like this.
Tiny lifehacks
​
🗑️ Always have plastic bag in your car for trash.
⭐️ Check 3-4 star reviews for the most honest info on Amazon
🔌 Get a phone charger for every room​
Never again need to look for a charger or need to move one from room to room. Get the long one's, thank me later.
🧦 Buy the same socks in bulk​
Never again will you be worrying about matching a sock because they'll all be the same.
✍🏻 Buy greeting cards in bulk
You'll be ready for any occasion (new baby, new job, congratulations, thank you etc). You won't be spending $5 - $7 per card or wasting time on side quests before any event. Trader Joe's has lovely designed cards for $1.50-$2 each.
✈️ Travel charger pack ​
Put one of each charger you'll need when you travel in a ziplock. Leave it in your suitcase so you never forget one again.
🪙 Struggling to make a decision? Flip a coin
​(Not for why you think). While you're waiting for the result, your mind will start to wish for what it wants and you'll have your answer.
🎁 Gift List​
Whenever somebody mentions something that they like or need keep a note of it on your phone. Over time you'll have a list for all your friends and family that you can dip into whenever you need to get them a gift!
​
​🤩 Friend pro-tip; Send gift ideas to their significant other around birthday/holidays if you want to be a real one 😉
Want to work with me?
Every once in a while I like to work with entrepreneurs 1:1. It's always easier to see and help those outside of ourselves (or it is for me anyway). If you've ever wanted to tap my brain or if you're looking for support with your business…now is your chance.
I'm taking 1 more people to work with over the next 3-6 months.Things I can advise on:
Hiring & Partnerships

Idea → Physical product

How to sell your business

Brand strategy & positioning

How to expand your product line

How to optimize your ecommerce business
👉🏻 Interested? Fill in this form (takes < 5 min).​
That's it for today. Have a great rest of your week. I appreciate that you take the time to read these emails more than you know.
Best,
Cathryn
P.S. Have a great Halloween, send all fun costume pics my way. My daughter is very excited about her costume as you can see: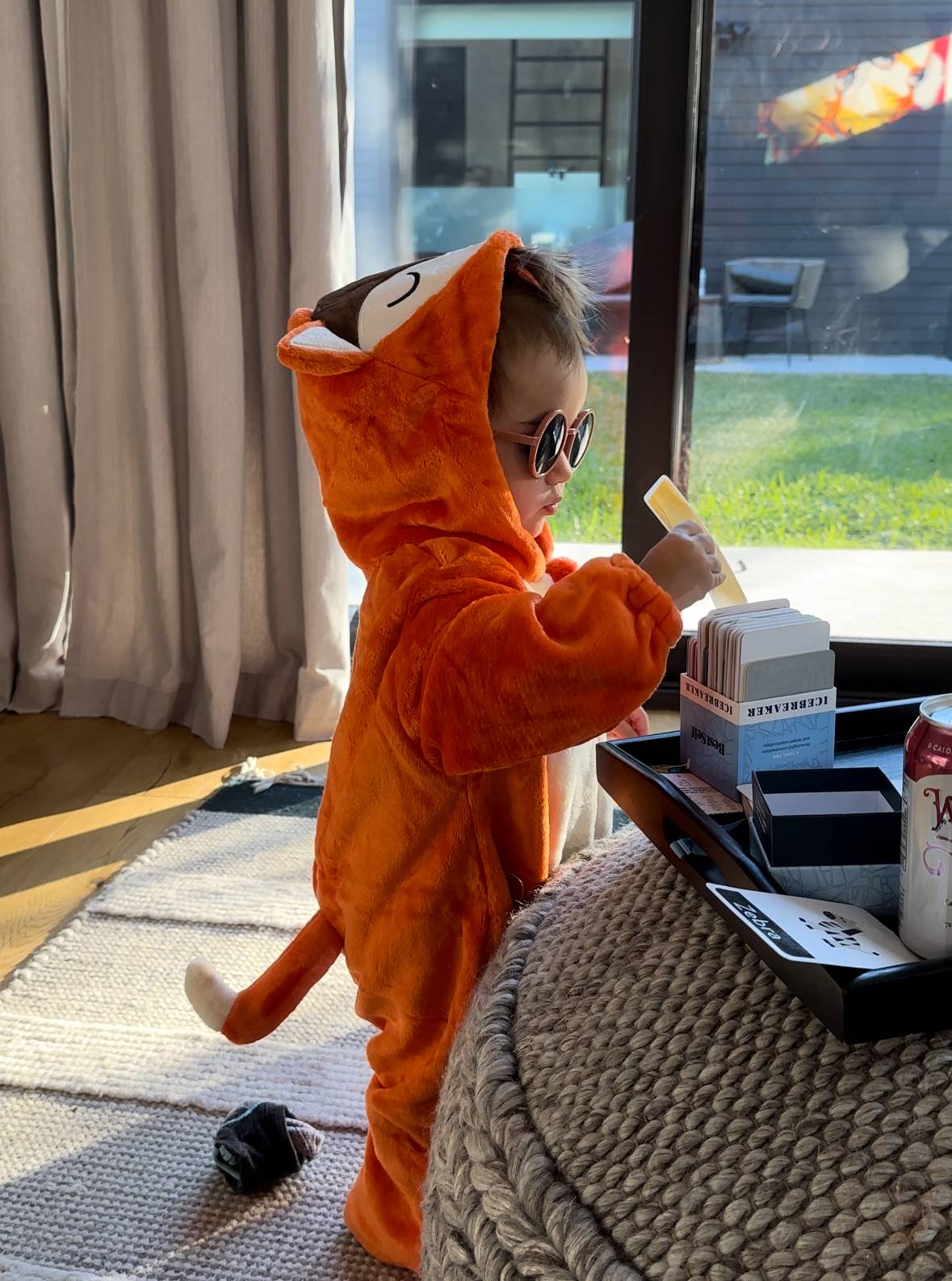 P.P.S. I'm now on day 29 of publishing daily videos as part of my 100 Days Doing challenge. I've never published so consistently before — that's why these challenges are so powerful 💪🏻. I'll probably do another one in the new year if you want to join me (deets later).
🎥 Follow along on TikTok or Instagram.
​